Why should you buy a blow Moulding machine From Us?
Sadhi Machinery Plastic Products is well known manufacturer of the Blow Moulding Machines. The company makes machines for different kinds of plastic products by blow moulding. The founder of the company Mr. Paresh Patel has vision of providing blow moulding machine in affordable price and give better service after selling. The blow moulding machines are manufactured with the latest technology. The parts are used in this machines are bought from well-known manufacturer with standard measures. Company follows five S for manufacture measures to ensure that the customer get best quality product. The production facility is situated in Ahmedabad which is known as economic capital of Gujarat.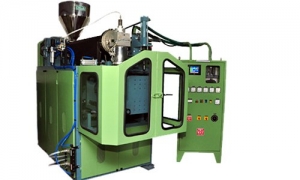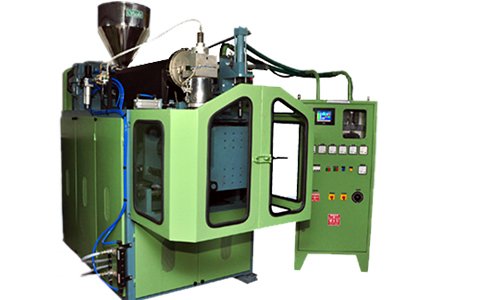 About Our Blow Moulding Machine
The customer gets best service in replace of parts, servicing and programming for productions. Sadhi machinery is well known for their after sale service according to our customers. The material and technology used in blow moulding machine makes it sustain and reliable in production. The main goal of company is to continuous research on blow moulding machines and implants the latest technology in affordable price. These machines can make plastic bottles from 50 ml to 5 Litres. These bottles are made with different materials like PP, HDPE and PET-G. These machines can make 20000 to 25000 bottles per shift. Sadhi blow moulding machines produces different variants of blow moulding machines.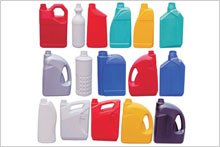 Product Range and Features Of Blow Moulding Machine
There are different kinds of blow moulding machines available with the different in number of heads and features. With the help of blow moulding machines there are number of plastic products are made in more quantity with different varieties. The blow moulding machine reduces the manufacturing time than the conventional way and give better quality products. The machine has low maintenance, robust construction and rust free. There is no decrease in production after long time. With the help of Sadhi blow moulding machine you can expand your business and increase the production. If someone buy these machine from sadhi machinery we provide training to workers, help in installation and provide easy and quick solution of the problems regarding machines. There are highly skilled engineers and technicians to make production flawlessly and have quality inspectors to ensure the quality of machine. There are teams of researchers and developers to continuously research on blow moulding machine to improve technology. The production manager ensures the machine manufacture in given time limit.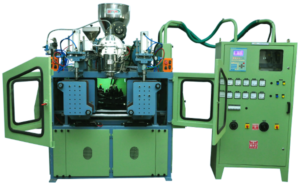 We have in-house R&D unit and they continuously research and make sure that this machine have latest technology. There are different quality test perform on the machine to ensure that customer get best product and for this we have different quality testing units. In the production facility workers have latest and power tools which help them in assembling. We have dedicated paint shop to ensure that our product have best quality paint. The Sadhi machinery provides full satisfaction in after sell services.  
If you want to buy blow moulding machine in India, Please Contact Us: www.sadhimachinery.com