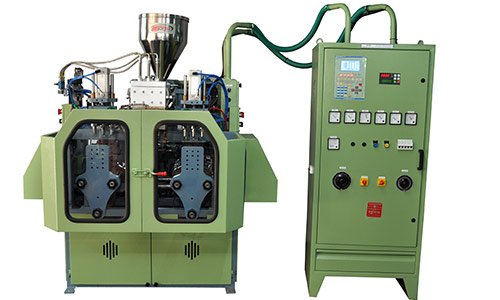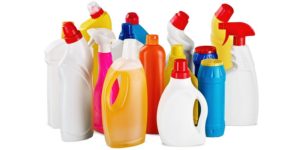 Sadhi Machinery Manufacture wide range of blow moulding machine. This unique machines can be used to manufacture 200ml bottles at the rate of 450 bottles per hour. This machine equipped with unique mould quality and simple operating system. The blow mouding machine available with continuous parison also.
Single or Double Station with or without De-Flashing machines in different models with an option of:

Double Head

Bobbing Extruders

Viewing strip machines

Hot wire-cutter

Bottom blowing system

Angular Blowing Attachment

Multipoint parison control

Extruders with a

bigger

screw
Fully Automatic

Continuous Parison

Simple to operate

More Versatility

Great Reliability in production infinitely variable speed A.C. drive with high output.
Specifications
| | | |
| --- | --- | --- |
| MODELS | UNIT | 200ml Single Station Blow Molding Machine |
| Screw Diameter | MM | 30 |
| L.D. Ratio | L/D | 22:1 |
| Blowing Capacity | ML | 200 |
| Screw Speed | R.P.M | 0-75 |
| Plasticizing Cap. | Kg/Hr. | 7/8 |
| Heating Zones | Nos. | 5 |
| Maximum Die Dia HD/PVC (HD/PVC) | HD/PVC | 25 |
| Maximum Die Dia | PVC | - |
| Mould Opening Stroke | MM | 125 |
| Min Mould Thickness | MM | 135 |
| Mould Length | MM | 200 |
| Mould Width | MM | 140 |
| Dry Cycle / Min | Nos. | 20 |
| Max. Container Dia. | MM | 60 |
| Extruder Drive | HP | 3 |
| Hydraulic Motor | HP | 2 |
| Blowers | HP | - |
| Heating Load | HP | 6 |
| Total Power of M/C | HP | 10 |
| Main Cable Rating | MM2 AMP | 4.0/26 |
| Bobbing | | OPT |
| Parison Programmer | | OPT |
| Hot Wire Cutter | | OPT |
| Double / Triple Head | | OPT |
| Bottom Bowing System | | OPT |
| V-Strip / Zebra Line | | OPT |
| Hydraulic Blowing | | OPT |
| Oil Tank Capacity | Ltr. | 80 |
| M/C Dimension(LxWxH) | Mtrs. | 1.5 x 1.2 x 2.1 |
| Machine & Panel Weight | Kgs. | 600 |
| Air Requirement | C.F.M | 8 |